Kansas City is more than just a city; it's a diverse and thriving community, a melting pot of tradition and innovation, a place that warmly welcomes all to enjoy its many wonders.

Explore the captivating real estate opportunities in the beautiful state of Kansas. From vibrant urban areas to picturesque rural landscapes, Kansas offers a diverse range of properties to suit every lifestyle.

We let numbers do the talking
List To Sales Price Ratio
Rising Star
Kansas City Business Magazine

Family is my heart. When I am not tending to my business, I am "knee-deep" in family life with Brian, Eli, Ruby Kate, and Tucker. Before kiddos, I enjoyed running, training for marathons, traveling with Brian and visiting our friends and family across the country. Now, pilates and yoga top my chart. Since our family life is constantly evolving we try to savor simple daily moments knowing the days are long but the years are short.
Listening to your specific needs, having open communication and offering timely service fuels my business and client satisfaction. Whether you are searching for your first home or selling your lifetime of memories, working with our highly experienced team will ensure a smooth transition into your next life phases.

Use our complimentary search tool for a more personalized experience finding your next home.

Our pledge is to use our experiential knowledge, gained from selling real estate collectively in 3 different states, to serve families based on their specific goals.
Selling
Our proven track-record of results is rooted in our advanced marketing tools, connections, and experience, that guarantees you a seamless home selling experience.
Explore Kansas City
With all the beauty that Kansas has to offer, it's hard to find the perfect place to call home. Our area guides simplify that process by giving you unique market, lifestyle, and demographic insights!

"Business is about connecting with the people we have served and learning about how to help them. Whatever they're into, whatever they support, that's what we try to learn about and support as well."
"I highly recommend Megan and Natasha. They were very professional and responsive to my needs all the way through the process of marketing, showings and closing. I can't thank…"
"Megan was absolutely fantastic. Her willingness to help no matter what the task at hand was so refreshing. She always has a positive attitude and put NO pressure on us as we…"
"Megan was fantastic at helping us navigate our first home sell from another state. Without her guidance and recommendation, I don't think we would have seen the return that we…"
"Megan has long-term experience in the real estate market, and it shows. After a year of blunders (and dozens of showings) with another agent, Megan was able to channel our…"
"Our experience with Megan was great. She kept us informed through out the process/ always quick to respond. Very professional! Thank you Megan."
"This was our first time buying a house so we had very little knowledge during our first meeting with Megan. She knew the answers to questions we hadn't even thought to ask and put…"
"As a first time homebuyer this was a process I was not looking forward to, but Megan took the time to understand my goals, my priorities, my budget & was able to help me find the…"
"Megan Irvine has done it again. She has helped us sell AND buy 2 homes now and as always, is such a pleasure to work with and a joy to be around. We always recommend Megan to…"
"Megan is great to work with! Highly recommend her and her team!"

Your Kansas City Local Real Estate Experts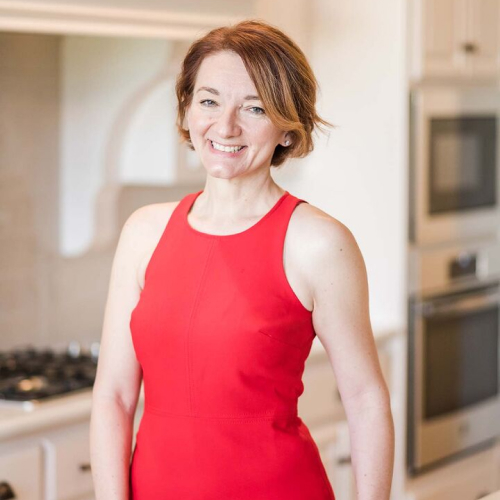 Natasha Helixon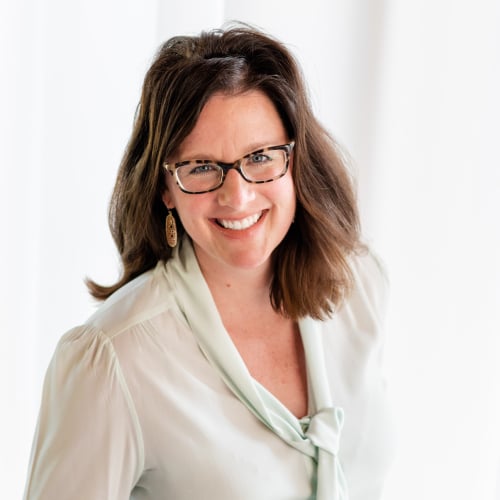 MEGAN IRVINE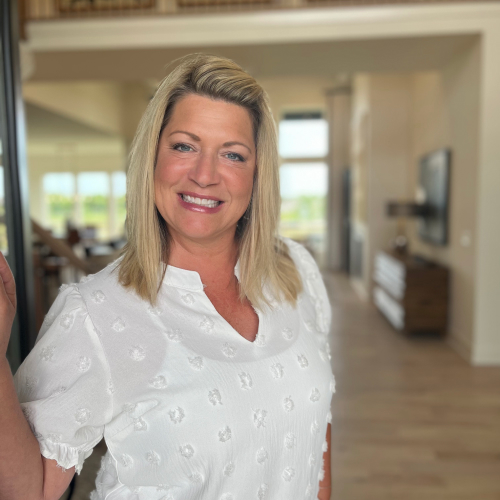 Jenni Lapke

Stay in the loop on the latest events, news, & happenings in and around our community!

We would love to get to know more about you and your goals! Feel free to use any of the options below to connect with us.