Personalized

SELLING EXPERIENCE
From start to finish, I will assist you in every aspect of your home sale to ensure that you achieve your desired goals.

HOW WILL YOUR STORY UNFOLD
Discover the step-by-step selling process timeline with Irvine & Co.
PRIOR TO TODAY
Initial Correspondence With Irvine & Co. Teammate
Prepare Pre-Listing Materials
Market Research And Tax Information Research
TODAY
Presentation
Staging Advice
Price Point Positioning
Listing Paperwork
PROPERTY PREPARATION
Varies Based On Project And Moving Timeline
5-7 Days Prior To Market: Hire Professional Photographer
GOAL DATE
Home On The Market: Sign In Yard, MLS, Showing Service
Syndication Sync: Including Relocation Company Exposure
Target Buyer Demographic Marketing
WITHIN 24 HOURS OF LISTING
Listing Alert Amongst Top Agents in Metro Area
Communication Preferences Set Up
Showings & Feedback
Monday Market Updates
WITHIN 1-5 DAYS OF LISTING
Preliminary Title Work
Creation of social media and digital marketing dispersed.
OFFER PRESENTATION & NEGOTIATION
Within 1-5 Days After Contract : Title Commitment
1-10 Days After Contract
Buyer Inspections
0-5 Days After Inspections : Inspection Negotiations
0-30 Days After Contract
Home Appraisal
1-3 Days Prior To Closing : Buyer Final Walk Through
30-45 DAYS AFTER CONTRACT
Closing Appointment At Title Company

There's no denying that presenting your home in its best light will help to sell it for more money. We work with the best stagers and organizers to help you put your home's best foot forward. Sometimes you have all of the ingredients needed to make your home shine but need another set of eyes to help you pare back, de-personalize, and de-clutter. That's why we work with professional organizers in addition to stagers to help you with the move in addition to selling your home for top dollar.
PRICING STRATEGY & MARKET ANALYSIS

What you want to make on the sale of your home is not the same thing as the list price. Only a careful analysis of the market data and a clear understanding of the demand for the home will yield the proper pricing strategy. We'll review hyper-local, up-to-the-minute supply and demand data to be sure we're pricing with intention to get you the most money the market will bear.

THE ART AND CRAFT OF NEGOTIATION

Most people think that negotiation is all about receiving a low-ball offer, countering with a much higher number, and both meet in the middle. The reality is that a successful negotiation in this market must balance price, terms, and timeline. Balancing these items in a negotiation requires an agent that builds a strong professional relationship with the buyer's agent and a keen awareness of the leverage points available in the tedious sales contract. Our agents role-play regularly, maintain great agent relationships, and train frequently on the latest changes to the sales contract, to ensure you get the best price, great terms, and on your timeline.
100% Satisfaction Guarantee

We're confident you'll love our service-based approach, not to mention the results we help you achieve, but sometimes things happen. Whether you change your mind about selling, life throws you a curveball, or simply don't click with our team for some (strange 🙂 ) reason, you're free to move on. We never lock you in and always keep your goal front and center.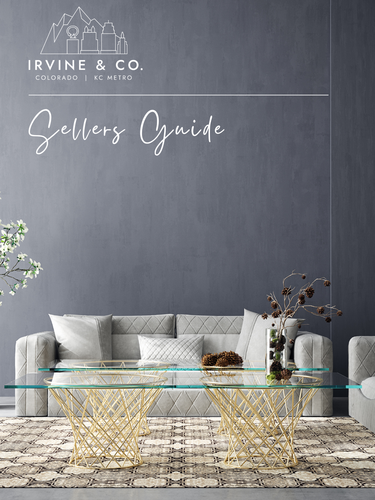 How to upsize into a bigger home
Free Seller's Guide
Comprehensive Real Estate
Seller's Guide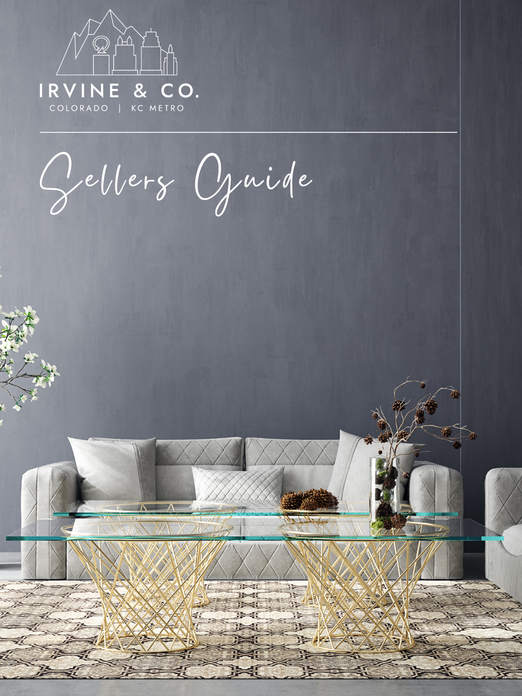 How to upsize into a bigger home
Free Seller's Guide
Comprehensive Real Estate
Seller's Guide

To us, selling your home is more than just putting a sign in the yard. It requires proactively seeking out qualified buyers and having extensive knowledge about the market.

COMPARATIVE MARKET ANALYSIS
A Comparative Market Analysis is an excellent way to get an expert opinion on the value of your home using comparables in your area. This service is free and takes only a few seconds to fill out the form.